A mailing list allows you to use a single email address to send email to multiple email addresses. Recipients of the email will not see a long list of email addresses of other individuals who also received the message. Hence, a security feature to prevent disclosing your entire mailing list to potential spammers.
Create The Mailing List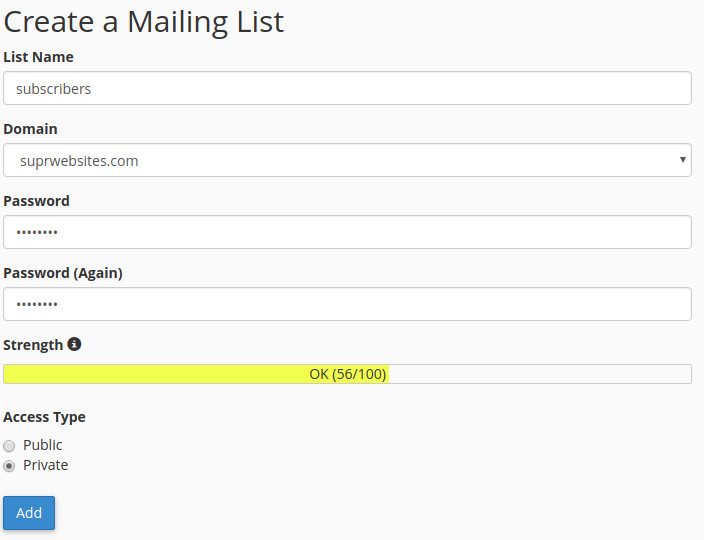 List name must not conflict with an email address already in use. It will be the email address recipients see as the sender.
Creating a "Private" list will require the admin to allow new subscriptions and will not be advertised. Choose this option.
Creating a "Public" list will allow anyone to subscribe and will not be advertised.
Add Recipients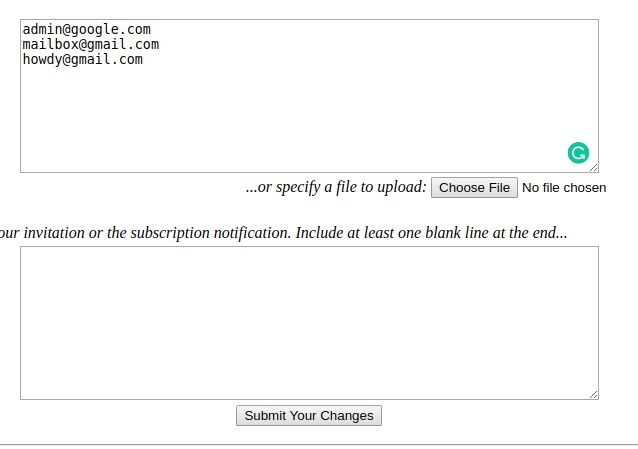 Click Manage in the cPanel menu. Then click Member Management…  Next, click Mass Subscription.
Finally, add the email addresses + your own email, one address per line and click Submit Your Changes
Modify the Mailing List (Optional)
General Options
Edit "The list administrator email addresses."
Remove/Edit "Prefix for subject line of postings."
Choose No "Send welcome message to newly subscribed members"
Choose No "Send goodbye message to members when they are unsubscribed?"
Privacy options
Choose List admin only "Who can view subscription list?"
Archiving Options
Choose No "Archive messages?"
Non-digest options
Remove/Edit "Footer added to mail sent to regular list members"
Digest options
Remove/Edit "Footer added to every digest"